Original antik Svensk Rytterpallask / Värja – omkring 1640 med jernfæste,
Modellen er beskrevet i en bog om Svenske Blankvåben (Blanka vapen och skyddsvapen), skrevet af Johan Alm (se billederne).
Klingen er antageligt nyere, da den ikke ligner en 1600-tals klinge, og stemplingen ej heller.
Den viste sabel i bogen er med samme klinge som den der her er til salg – Samme nummer, men det er ikke den samme sable. Det kunne antyde at modellen er blevet "opgraderet" til et bestemt formål, og at der angiveligt er lavet flere af dem.
Sablen er tidligere vurderet af "Fischer Auktionen" i Schweiz:
"Thank you very much for your email, the pictures and your request. The ordnance-like so-called Swedish broadsword apparently was popular from the later seventeenth into the 19th century which would explain the "younger" cross-section and markings on your sword's blade. The one pictured in the book appears to be double-edged as were the majority of military broadswords with this kind of hilt from the 30 years war onwards. The hilt shape survived in Switzerland also well into the 18th century for military sabres. Concerning a sale of the sword via our auction house it would be of interest and could eventually get sold for an estimate between 700 and 1000 Euros, plus buyer's premium. However the formalities with the transports and customs could cost you so much time and nerves that it may be easier to offer it via a swedish or other EU auction house".
Længde: 102 cm
Klingelængde: 86 cm
Klingebredde: 3,5 cm
Stemplet: 82 & ?SHER?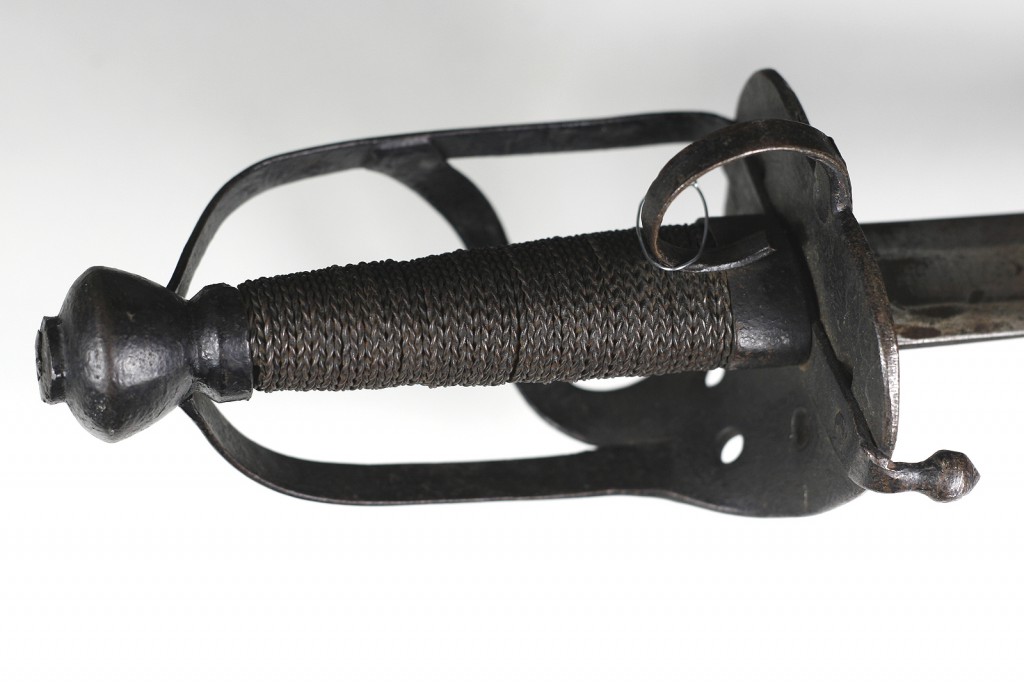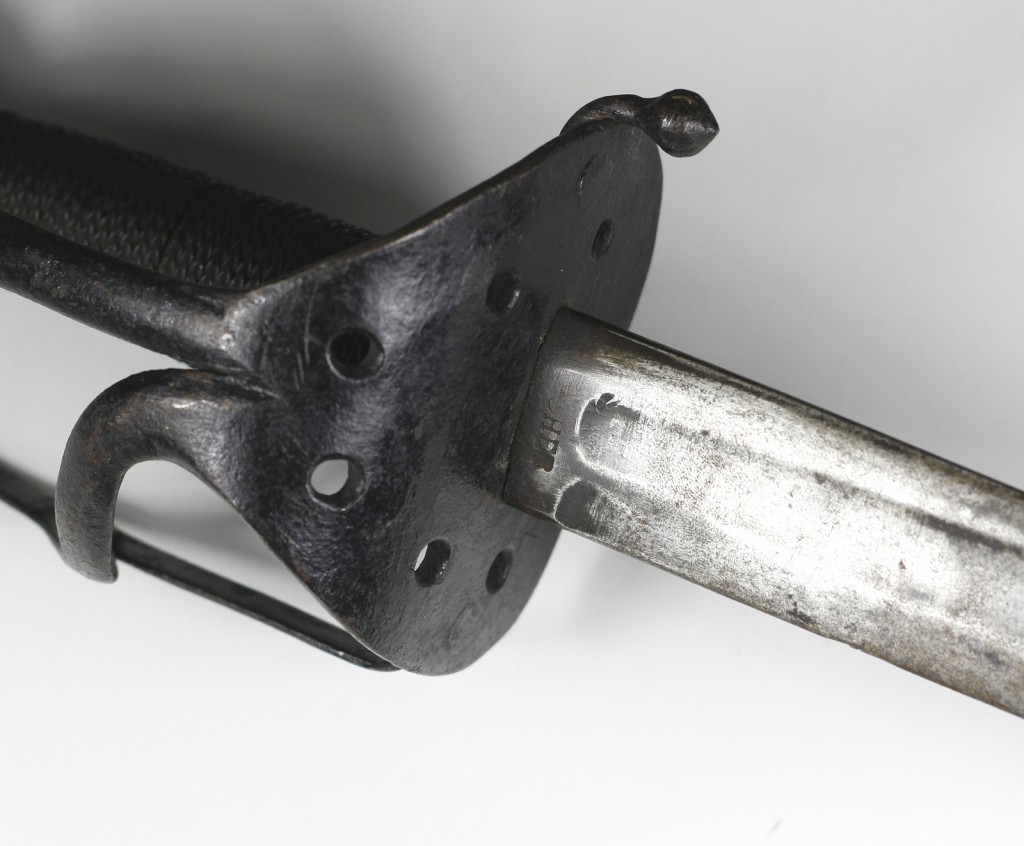 PRIS: SOLGT